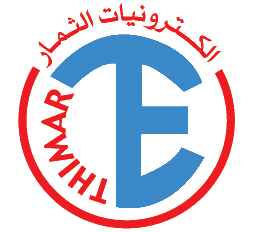 Thimar Electronics Co. Ltd was founded in Riyadh back in 1978 as a specialized company in Electronics, Electric, Mechanic & Telecommunication Systems, providing its services to the local Saudi Market.
The company offices are located in Al-Safa area in Riyadh; however we operate and serve our clients all over the kingdom.
Services
Thimar offers a complete engineering and technical services. With over 38 years experience we recognize the unique requirements of our clients from a technological perspective. Our engineers will listen closely to your needs and will be glad to guide you to the innovative world of electronics, help you make the right choice and provide you with the best solutions using the latest known technologies. We will provide quality solutions and implement them in a manner which reflects your specific operational needs.
Thimar will be pleased to handle all aspects of any system and all turnkey integrated solutions, and we take pride in executing projects on time and on budget constraint assuring our clients of professional services.
Solutions
Fire Alarm & Detection Systems
Video Surveillance Systems - CCTV
Intrusion Detection & Security Systems
Access Control / Time Attendance Systems
Car Parking Management Systems
Door Look Systems
Intercom & Door Video System
Master Antenna Systems - CATV, MATV
Master Clock Systems
Nurse Call Systems
Public Address Systems
Telephone (PABX)
UPS & Stabilizer